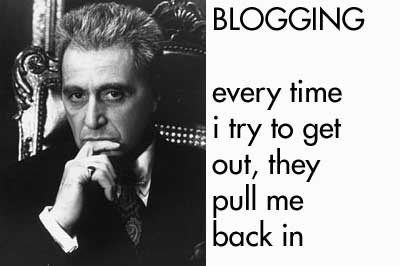 B.L. Ochman gjør meg oppmerksom på at det nå finnes hjelp for bloggmisbrukere der ute: Bloggers Anonymous er etablert:
You are not alone. Millions of people struggle with blogging. For some it's cost them their health – for others, their families. Bloggers Anonymous is here for people like you – who want to stop but can't.
De har også et eget 12-trinns program for å slutte med bloggmisbruket.